Methods in Action: "Matching techniques for treatment effect analysis"
Mar 15, 2022 @ 9:00 am

-

Mar 24, 2022 @ 12:30 pm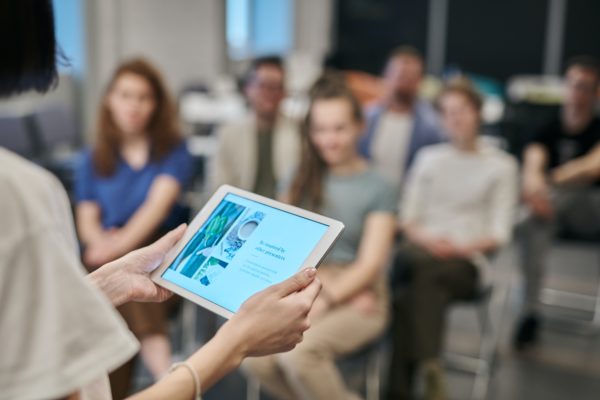 The "Methods in Action Series" course "Matching techniques for treatment effect analysis" is organized by Politecnico di Milano and will take place on online platform on 15 March, 22 March and 24 March 2022.
Course objectives
Dealing with the problem of selection bias when estimating causal effects in applied research
Presenting the most used matching techniques on company level data
Topics covered include Propensity Score Matching, Coarsened Exact Matching, and Methods for assessing the balance after matching
Test the methods described above and discuss advantages and disadvantages using an example dataset
Structure of the course
– On-line lecture presenting the main matching techniques used for estimating causal effects in entrepreneurship studies
– Group exercises where participants will test the different approaches on an example dataset
– Plenary discussion on pros and cons of matching methods and how to motivate them to reviewers
Course programme
15th March 2022
9:00–09:15 Introduction to the Course
09:15–10:15 Lecture: matching techniques for entrepreneurial studies
10:30–11:30 Stata tutorial: how to implement matching methods
11:30–12:15 Task assignment
22nd March 2022
16:00–18:00 interim discussion with groups
24th March 2022
9:00–12:00 Group presentations
12:00–12:30 Final discussion and assessment of the use of methods
Local organizing committee
Massimiliano Guerini
Francesca Tenca
Benedetta Montanaro
Politecnico di Milano School of Management
Target audience:
The course aims at involving participants among the following categories:
– Early career researchers
– PhD students
– People from the policy making world wishing to extend their analytical capabilities
Course prerequisites:
Basic requisite for admission will be:
– Knowledge of basic principle of statistics and main regression models (e.g. OLS, logit..)
– Good working knowledge of the statistical software Stata
Before the beginning of the course, we will provide participants with scientific articles and additional material.
Cost and Fees:
No registration fees to be paid by European Participants
Registration:
Send the organizer (see contact person below) the application form and CV by email
Maximum number of participants: 16
Deadline for request of participation:
20 February 2022
Contact person:
Benedetta Montanaro (benedetta.montanaro@polimi.it)