#12 Policymakers Session: Key Enabling Technologies in Europe, insights from patents and trademarks
September 1, 2022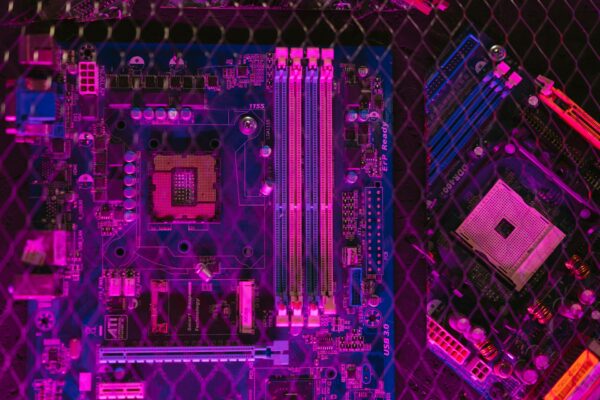 The 12th RISIS Policymakers Session will take place on 29 September in an online format (2– 4 pm CEST) with a presentation of the study Key Enabling Technologies in Europe: insights from patents and trademarks, conducted by Fraunhofer team using ISI-Trademark Data Collection (ISI-TM), one of the main RISIS resources reachable through the RISIS CORE FACILITY.
The ISI-Trademark Data Collection (ISI-TM) provides detailed information on trademarks filed at the EUIPO and at the USPTO. The Dataset offers using trademarks as a complementary and relatively "close to the market" indicator for new products and innovation activities, especially in the service sector. Its peculiarity is the possibility to be linked to other datasets at the organizational level, within the RCF as well as externally.
The policy brief intends to shed a light on the diffusion of Key Enabling Technologies as such as well as in different areas of application. Six technological fields have been put high on the European policy agenda since the late 2000s. They are seen as highly relevant preconditions/inputs to secure the competitiveness in many sectors and areas as they are known to be key enablers for subsequent technological developments in other fields. These six fields – Industrial Biotechnology, Nanotechnology, Micro and Nano-Electronics, Photonics, Advanced Materials, Advanced Manufacturing Technologies – became known as Key Enabling Technologies (KETs). They have been in the focus of many studies and policy interventions by the European Commission and also at member state level, mainly focusing on the policies themselves or the performance and competitiveness of Europe's science and industry. However, their applications and implementations are hardly analyzed so far.
The researchers compare trends of the EU-27 countries with relevant international competitor/partner countries, based on patent applications – from the PATSTAT database – and trademark filings. The ISI-Trademark Data Collection (ISI-TM) of EUIPO and USPTO trademarks, which has been developed within the RISIS context, offers a unique data source for the analysis of the diffusion of technologies. Next to a differentiated technology classification that goes beyond the state of the art, the data collection allows for modelling the applications and implementations of KETs. International comparisons as well as the identification of top-actors (large versus small and medium-sized enterprises) in the different sub-fields will provide a comprehensive picture on where the hot-spots are and how European policies have contributed in building critical and competitive mass in terms of applications.
Policy brief (soon available)