STI 2022, Dataset harmonization and indicator development: insights from the RISIS project
July 11, 2022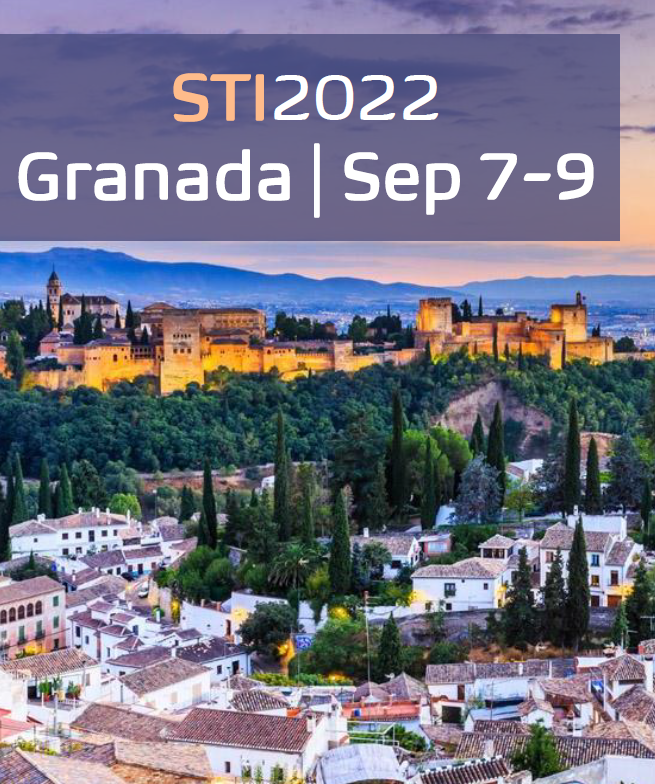 The 26th International Conference on Science, Technology and Innovation Indicators, STI 2022, will be organized in collaboration with the European Network of Indicator Developers (ENID) from 7 to 9 September 2022 in Granada (Spain).
RISIS will provide its contribution with the panel planned for 7th September (12.45-14 PM CET) Dataset harmonization and indicator development on Science Technology and Innovation. Insights from the RISIS project with the participation of Benedetto Lepori (USI), Daniel Wagner-Schuster (Joanneum Research), Thomas Schnergell (AIT) and Antoine Schön (ESIEE Paris).
RISIS gives access to 15 Datasets for studying Science and Innovation, plus two Registers on Universities, research organizations and firms, which provide information on three key dimensions: actors, geography and themes.
The 18 partners involved in RISIS project are developing a unique Research Infrastructure. All Datasets support the development of a new generation of analyses and indicators. Objective: to transform the science technology and innovation sector into an advanced research community.
Impressive developments have taken place in the development of Science and Technology Indicators in the last few decades, including advanced bibliometric indicators on scientific output, patents for technological output, as well as indicators on research investment and higher education institutions. The focus shifted rapidly form aggregated indicators at the level of whole national systems to more disaggregated indicators displaying the positioning of actors within the research system. This proliferation generated the challenge of interoperability and of developing specific indicators tailored to diverse user and policy needs.
The 2022 STI conference addresses the new issues and challenges that have appeared in Science, Technology and Innovation indicators. The conference will be the opportunity to showcase results from the intense work done in recent years on the way science, technology and innovation indicators are used in relating social actors to science and technology.
RISIS panel will report the experience of the RISIS infrastructure project in addressing these challenges, involving the real experience in using RISIS Dataset. The session will aim at presenting the state of development of S&T indicators as one of the main RISIS activities and to present the services currently available and will involve Benedetto Lepori, Daniel Wagner-Schuster, Thomas Scherngell, Patricia Laurens and Antoine Schoen.