Panel Session on 'RISIS and KNOWMAK meet users' at Eu-SPRI Conference
Jun 6, 2019 @ 10:00 am

-

11:00 am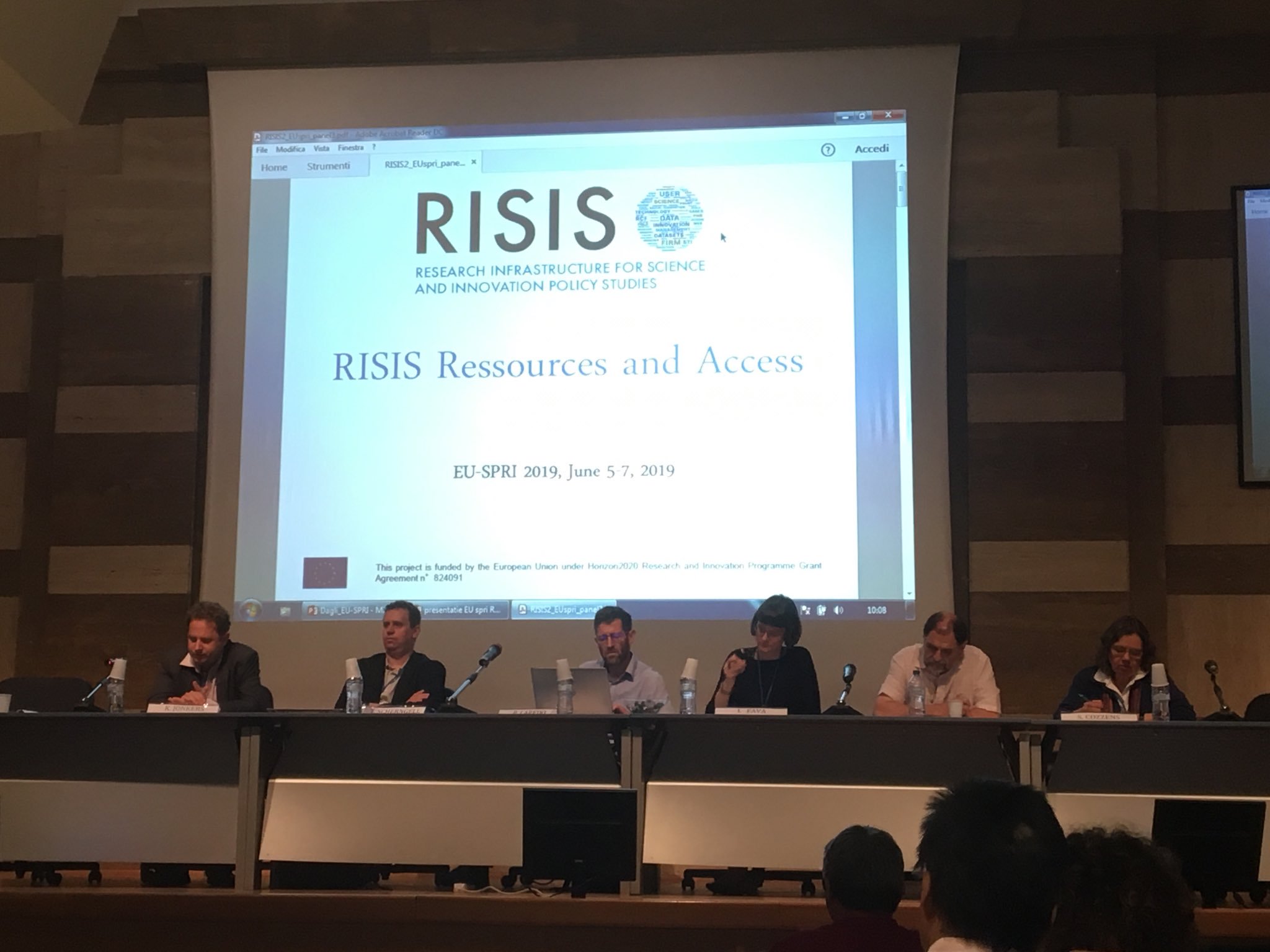 The aim of the Panel has been to present to the Eu-SPRI audience the opportunities that RISIS and KNOWMAK can offer to
investigate topics related to science, technology and innovation policy, how they are likely to transform and improve
research questions that scholars can address, and how they can also contribute to enlarge and consolidate research
networks.
Key topics addressed by the Panel were:
– the value of a research infrastructure to address existing and emerging research policy issues;
– access to data and RISIS resources from different users;
– available indicators and tools.
Chair of the Panel
Dr. Emanuela Reale
Senior researcher at  IRCRES – Research Institute on Sustainable Economic Growth of CNR
Panelists
Prof. Philippe Laredo
Institut francilien recherches et innovations en societés, IFRIS
Coordinator of RISIS
Prof. Benedetto Lepori
Titular professor at the Faculty of Communication science
Università della Svizzera Italiana USI
Dr. Thomas Scherngell
Senior researcher at the AIT Austrian Institute of Technology
Prof. Susan Cozzens
Professor of Public Policy
Associate Dean for Research in the Ivan Allen College of Liberal Arts
Georgia Tech University, Atlanta US
Dr. Ilaria Fava
Georg-August-Universität Göttingen
Project Officer for EOSC pilot The European Open Science Cloud for Research Pilot Project
OpenAIRE and RDA Research Data Alliance EU
Dr. Koen Jonkers
Deputy Head of Unit of the Innovation System Analysis, DG Joint Research Centre
EC, Brussels
The Panel started with one short presentation of Philippe Laredo pointing out the RISIS logic and structure, followed
by a joint presentation of Benedetto Lepori and Thomas Scherngell on RISIS resources and opportunities for users.
Here the video on the first part of panel.
The contents of the presentations has been then discussed by Susan Cozzens, putting in context knowledge and
experience of an eminent scholar in STI field, Ilaria Fava, commenting the contribution of OpenAIRE to improve
knowledge circulation and dissemination within a research infrastructure, and Koen Jonkers, which brought comments
based on the EC-JRC research policy perspectives and interests. Here the video on the first part of panel.